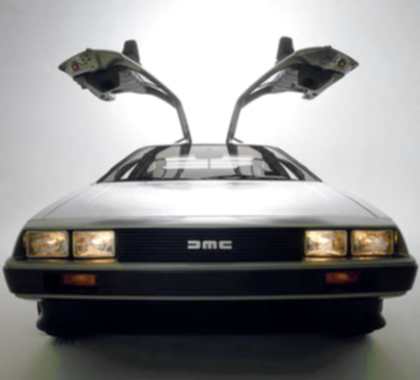 The DeLorean Motor Company was founded by former General Motors employee John Z. DeLorean. The single model his company produced, the DMC-12, didn't take off too well at first, which contributed to the company's financial troubles.
After the production of the car stopped, however, it quickly grew in popularity, pushed largely by the 1985 movie Back to the Future, where it starred as the time machine.
The modern company has no connection to the original one, but has the surplus parts left over from the original company's production warehouse. New DeLorean DMC-12s can be built using unused parts produced in the early 1980s.
DMC-12
The DMC-12 was built in Northern Ireland from 1981 to 1982. Its famous stainless steel body panels came together over a Peugeot-Renault-Volvo (PRV) 2.85L (174 cu in) SOHC V6, rated at 130 hp (132 PS; 97 kW) at 5,500 rpm and torque of 153 lb-ft (207 Nm) at 2,750 rpm.
DMC-EV
In 2012 the Electric DeLorean was revealed to the public by the new Texas-based DMC company. It went into production (and was an available modification package for the original) in 2013.
The /TUNED video above is a review of the prototype DeLorean DMC-12 Electric model. It also discusses the company's parts source, and mentions a high performance supercharged DMC-12. It was uploaded to YouTube on August 6th, 2012 and is hosted by Matt Farah.
Above is a video review of the car's history and return, produced by MotorWeek. The picture below was taken at a DeLorean-only show in Europe.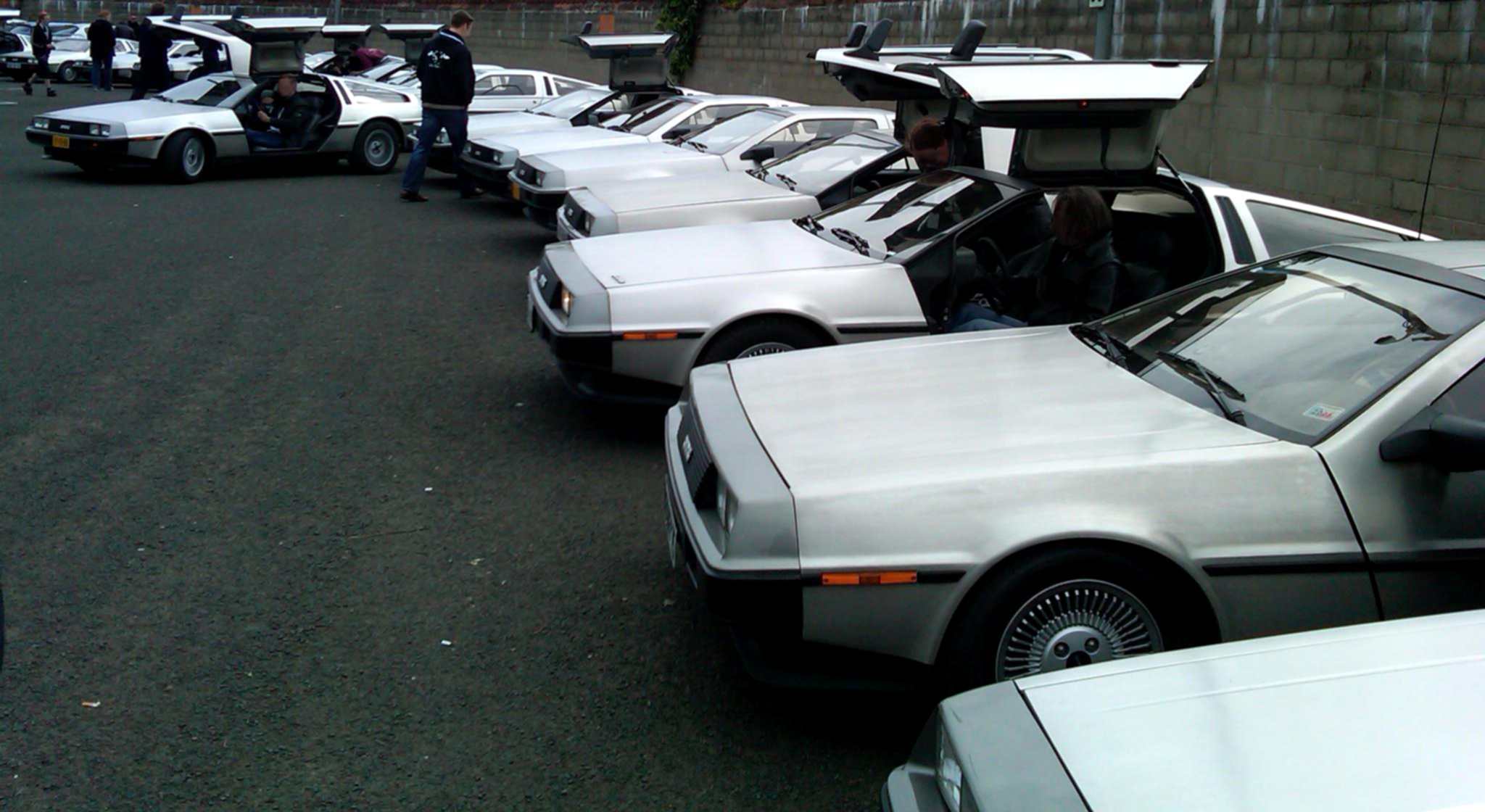 John Z. DeLorean
John Zachary DeLorean was born on January 6, 1925. He helped design and develop a number of notable vehicles with GM before leaving in 1973 and forming the Delorean Motor Company. Before he died on March 19th, 2005, he was working on resurrecting his company and designing the DMC2.
DeLorean DMC-12s For Sale
Although DMC-12s are rare, they are sometimes available for sale as used cars. They are also available "new" (built from unused 1982 & 1983 parts) from the new company, or old cars restored with NOS (New Old Stock).
A DMC-12 which is in mint, original factory condition is quite rare, and can have quite a high price tag.