The most popular car Chevrolet has produced to date, the Corvette, was first seen in 1953. Every generation of the Corvette has been identified by a "C" followed by the generation's number, and racing versions are followed by an "R".
First Generation: C1
The first generation Corvette was introduced late in the 1953 model year and was produced until 1962. Often referred to as the "solid-axle" models because the independent rear suspension was not implemented until the 1963 Sting Ray model.


Second Generation: C2
The second generation Corvette was called a Sting Ray, and was smaller than the first generation.
Third Generation: C3
The third generation Corvette was introduced for the 1968 model year and lasted until 1982. C3 coupes featured the first use of T-top removable roof panels. The 25th anniversary of the Corvette was celebrated in 1978 with a two-tone Silver Anniversary Edition and an Indy Pace Car replica edition, pictured below.

The limited edition 1978 C3 Corvette pictured above was a pace car at the May 28th, 1978 Indianapolis 500 race. Pictured below is one of the standard C3 model Corvettes in dark metallic purple.

Fourth Generation: C4
The fourth generation Corvette was the first all-new Corvette since 1963. Production was to begin for the 1983 model year but quality issues and part delays resulted in only 44 1983 model prototypes being produced that were never sold.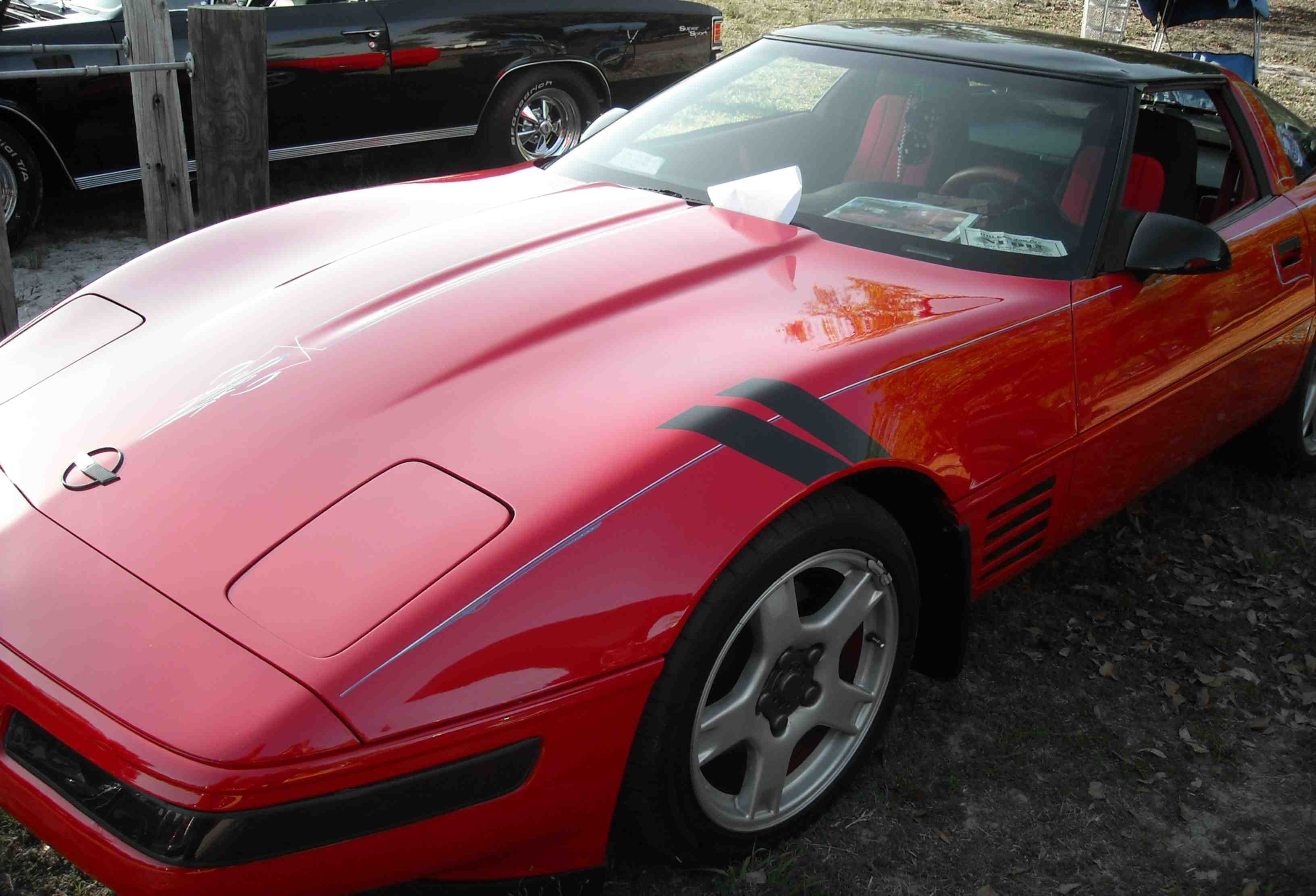 Fifth Generation: C5
Production of the C5 Corvette began in 1997 and ended in the 2004 model year. GM introduced their new LS1 small block V8, which was completely redesigned and all-aluminum.
Sixth Generation: C6
Produced beginning in 2005, the sixth generation was produced with exposed headlamps for the first time since 1962. It was similar in shape to the C5 generation, and the base model was equipped with a new 6.0 liter V8 engine, which was raised to 6.2 liters and supercharged in the ZR1 model.

Pictured at the right is the #63 Corvette C6R Le Mans race car from 2005, which raced in the GT1 class. It was the first year of the C6 model was produced and raced, and was equipped with the LS7R 7.0 liter V8 engine.


Seventh Generation: C7
The C7 was revealed in 2013, and is set for sale in 2014. Below is one of the leaked development pictures.