The Prius is a popular hybrid car built by Toyota since 1997. The fifth generation Prius was available in sedan, hatchback (Prius C) station wagon (Prius V) layouts.
First Generation Prius
The original Prius was not the sales success that later generations would become, but it was an important technological step for Toyota and the automotive market.
Second Generation Prius
The second generation Prius was where Toyota hit their stride and saw sales really pick up. While its debut year of 2003 was just a moderate increase in worldwide sales (going from 28,100 in 2002 to 43,200 in 2003), 2004 saw a dramatic increase in worldwide sales to 125,000 cars sold that year.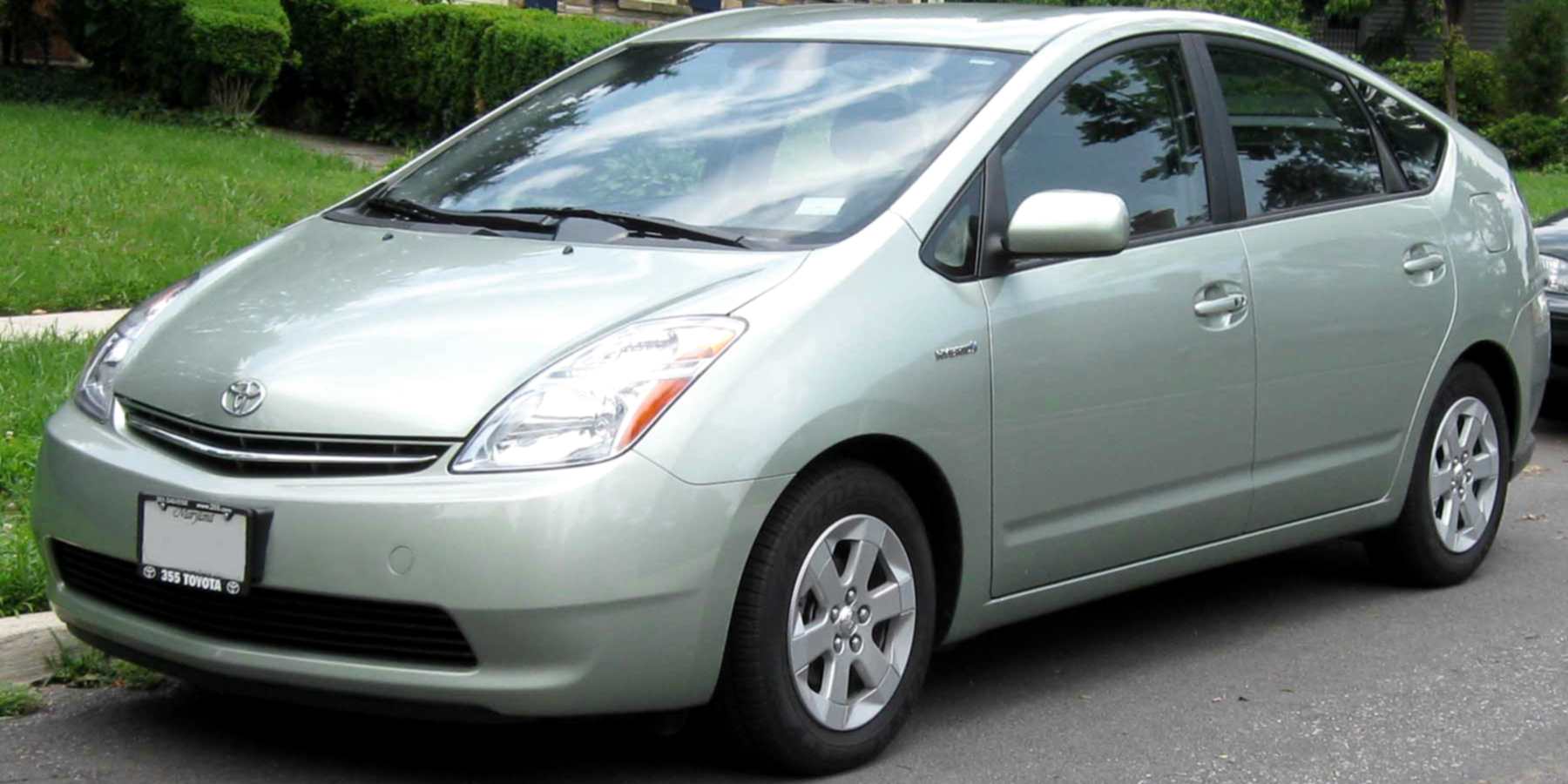 By the end of its run in model year 2008, Toyota sold about 1,192,000 second generation Priuses worldwide.
Third Generation Prius
Introduced in 2009, the third generation Prius was equipped with a larger 1.8L I4 engine. It came in three trim levels; L, S, and G. The Prius G was the most luxury-oriented model, with a leather-wrapped steering wheel and smart entry system. Thanks to improvements in the hybrid system, it was able to improve fuel efficiency, even with the increase in displacement.
Fourth Generation Prius
The fourth generation prius added more aggressive styling. This was the first generation of the Prius to use the Toyota New Global Architecture modular platform, which provides a lowered center of gravity and increased structural rigidity to the flagship hybrid. The generation started in 2015, recieved a facelift in 2018, and concluded production in 2021.
Impact of the Prius
The Prius has made its mark on the world in regards to changing the automotive market, becoming a political statement to varying degrees, and although it was a hybrid, it paved the way for the success of the electric car.