E90/E92/E93
| | |
| --- | --- |
| Production | 2007-2013 |
| Drivetrain | FR |
| Wheelbase | 2761 mm |
| Max Width | 1821 mm |
| Max Length | 4618 mm |
| Max Weight | 1810 kg |
Engine

4.0L "S65" V8
4.4L "M62" V8
Trim Levels

E90

: 4-Door Saloon

E92

: 2-Door Coupe

E93

: 2-Door Convertible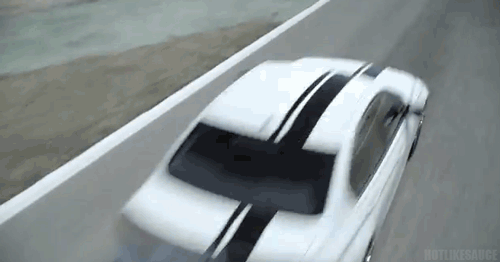 The M3 is built by BMW beginning in 1986. It is based on the 3-Series, improved by BMW's motorsports division, BMW M. Its body styles have included coupe, sedan, and convertible. Modifications beyond the original 3-Series included upgraded braking systems, suspension components, 5-speed manual transmissions, slight engine modifications for additional horsepower, and body modifications to improve aerodynamics.
M3 in Motorsports
The M3 has raced in the German Touring Car Series for many years. It has also competed in the American Le Mans Series in both the GT2 and GT4 divisions, and placed high at the 24 Hours of Nürburgring.
The first (E30) and second (E36) generation M3s are still popular models for motorsport modification in various local/semi-local racing events.
The drivetrain layout of the M3 and its sporty suspension make it ideal for drifting. Pictured at the right is an M3 built just for drifting, while at the left is a stock M3 drifting on a closed course.