The 155 was built by Alfa-Romeo from 1992 to 1998. Although the 155 replaced the 75, it was given a front wheel drive drivetrain layout, which strayed from Alfa-Romeo's sporty tradition. This vehicle came with Sport and Super trim levels, and the all wheel drive Q4. At the end of 1998, it was replaced by the 156.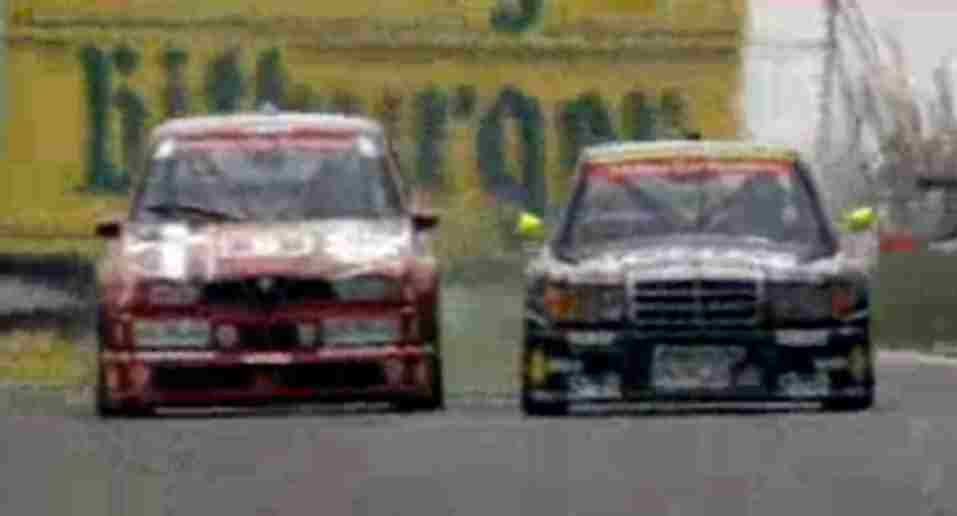 Alfa-Romeo entered the 155 in a number of touring car events and had a lot of success with it. The picture at the left shows a 155 Touring Car passing a Mercedes Touring Car in a DTC event. It was the car Alfa-Romeo used until its production ended in 1998.
A number of production cars were produced with an extended lower nose so that it would be legal to use in some racing events. The design gave the car much more front downforce and that combined with the race car's factory red paint scheme earned it the nickname "The Red Wedge".

The video below shows a number of Alfa-Romeo 155s on display at the 2010 Goodwood Festival of Speed.